Wine & Food
Wine Enthusiasts
Choose from a brilliantly curated wine list designed by world-class wine critics and professional sommeliers to enjoy an elevated, unique, and memorable drinking experience.
Food Lovers
From light bites to an array of delicate delights, the culinary team from GMT offers a menu with a highlight on traditional Italian dishes that perfectly complements the brilliantly curated wine list.
Indulge your passion for the best wines
Park90 leverages on our extensive reach to source wine from our network of local partners and chateaux around the world, and proudly present this wonderfully vast collection to accommodate all discerning palates. From Old World to New World, the brilliantly curated wine list compasses a comprehensive range of different grape varieties and wine making styles from Old World to New World.
Most importantly, Park90 is a place where everyone can express their passion for wine and indulge in the cherished moment of this shared experience with friends and family.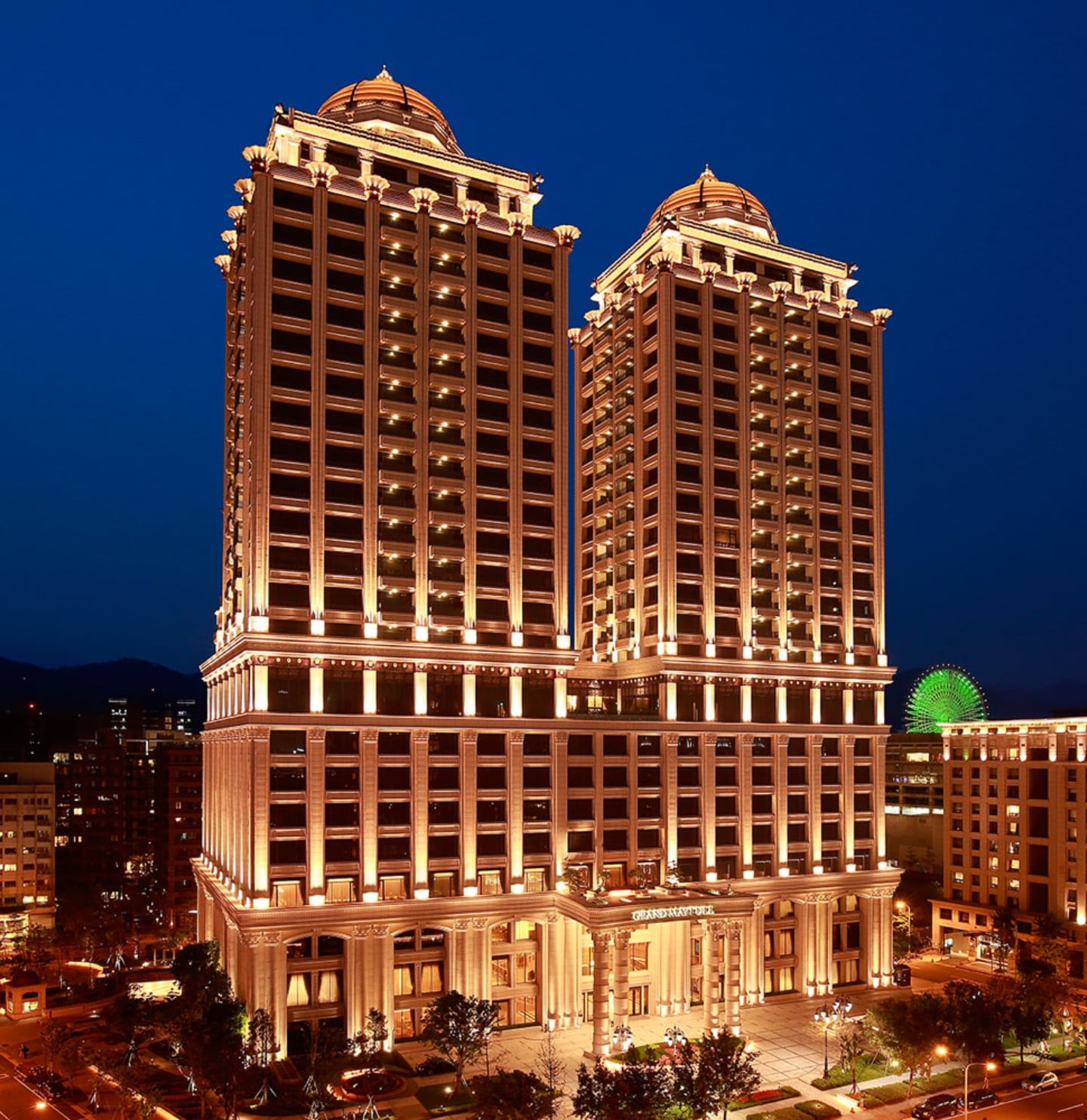 About Grand Mayfull Hotel Taipei
Grand Mayfull Hotel Taipei is located in the Dazhi district, which has a unique environment setting with mountain and riverside views. The hotel offers 146 deluxe rooms, 5 carefully crafted theme restaurants, 1 café & bakery restaurant and 1 bar, a pillarless grand ballroom with a 7-meter high ceiling, and a heated outdoor swimming pool with sauna as part of a very complete range of leisure facilities. The Taiwanese spirit serves as the hotel's blueprint, while its details are filled in with international standards-an on-going intercultural encounter and constantly refined practice that create a unique and unparalleled hospitality experience.
Our sommeliers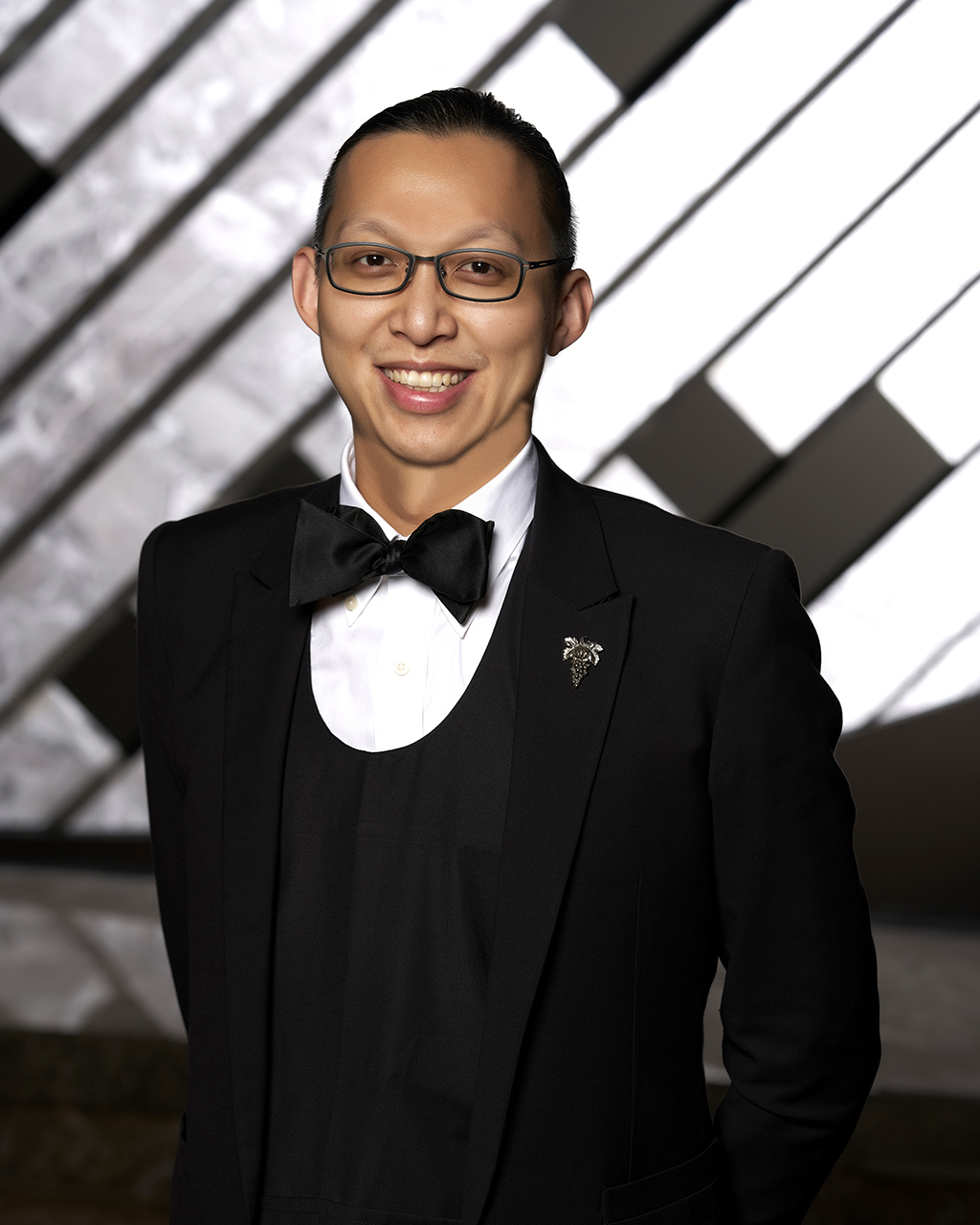 Szu Hao Tseng
Park90 (Taipei)
Born and raised in Taiwan but well travelled, Szu Hao has seen people and culture from many parts of the world. Yet, he believes his adventure is just at the tip of the iceberg. After graduating from CFPPA de Beaune with a degree in BP Sommelier, Szu Hao moved to Dubai and Abu Dhabi to further develop and enrich his sommelier experience. Within 3 years, Szu Hao opened 2 restaurants and oversaw the wine program and training of the sommelier team where he was able to meet winemakers and guests from all over the world. In 2018, Szu Hao travelled to South America where he further enhanced his knowledge on Vino Latino. Szu Hao believes the beautiful Andes Mountain and passionate winemakers developed many awesome wines. Now that Szu Hao is back home in his home country and joins a very passionate and energetic Park90 family based in Taipei. Szu Hao is the first runner-up in the 2019 SOPEXA Asia Sommelier competition. In 2020, Szu Hao had won the title of champion in the Taiwan Best Sommelier competition and in 2021, he also received the ASI Diploma Gold certified sommelier.
Mark Yen
Park90 (Taipei)
Growing up in a family of wine lovers, the aroma of wine has always been very familiar and intimate to Mark. While pursuing his studies in Australia, Mark also applied for an internship to the Hunter Valley with his parents' moral support. Putting himself under pressure by working nearly 14 hours a day only drives him more determined to enter into the wine industry. After his internship at the Hunter Valley Vineyard, Mark moved to a casino in Sydney as an assistant sommelier, where the diversity of the guests and the nature of his work gave Mark an opportunity to encounter many rare wines labels and taste a variety of delicious wines that he never experienced before. In 2014, In 2016, Mark returned to Taiwan, and began working in the acclaimed two Michelin-starred restaurants Taïrroir as Head Sommelier.
In 2019, Mark joined Park90 and shares his passion for wine, especially champagne, with every wine enthusiast. Over the past few years, Mark had to travel between Taipei and Singapore for work, which allowed Mark to gain a deeper understanding of the market and context of fine wines in Asian. Mark has exceptional interpersonal skills which in turn helps him to successfully cultivate relationships with guests, vendors, and suppliers. Therefore, Mark also aims to become an excellent private client manager, offering advice on wine purchase and collection management, whether in terms of consumption, investment, or financial management. Most important of all, Mark hopes that everyone who come to Park90, Taipei can leave with an unforgettable experience!
Max Huang
Park90 (Taipei)
Starting at Ruth Chris Steakhouse, Max has an extensive background in the Food & Beverage industry. After almost 5 years of training at a classic high-end steakhouse, Max became exceptionlly well trained for his service manners, communications techniques as well as leadership skills. Most importantly, during this period, Max chanced upon an opportunity to visit Napa Valley where he was serendipitously inspired by the vineyard and winemaking. In 2016, Max joined the one Michelin-starred restaurant Forchetta in Taichung, Taiwan as restaurant assistant manager and sommelier. In 2018, Max joined the international hotel chain Taipei Marriott Hotel as chief sommelier where he was further put to test with his crisis management capability by working and coordinating with various departments.
Always striving for excellence and personal growth, Max has acquired various certifications over the years including Wine & Spirit Education Trust (WSET) Level 3, Court of Master Sommelier Introductory Sommelier (CMS IS) and Sake Service Institute (SSI). In 2020, Max was awarded championship in the AWI Blind Tasting Champions League Best Asian Sommelier, and again in the 2021 AOW Champions League Best Asian Sommelier. Furthermore, Max was crowned the title of Best Sommelier by Taiwan Sommelier Association in 2022. Last but not the least, Max proudly represented Taiwan in the blind tasting competition held by the prestigious French magazine La Revue du Vin de France (RVF) and achieved 3rd place for Taiwan. This is just the beginning for Max by joining Park90, as he is committed to explore his infinite potentials for himself and the company.